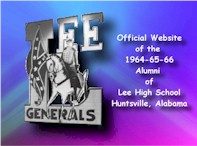 You would think that an old editor and newspaper man like me would do a better job of keeping archives of old editions, but that does not seem to be the case.  Unlike printed media, the web page was updated each week by just deleting the old stuff and adding the new things to the same page and no record was kept of the stuff deleted. 

I have changed that now, and am going back and trying to reconstruct some of the older editions.  Some of the dates are lost, but I will do my best to recover as much stuff as possible since we have new people finding this website for the first time almost weekly.

Listed below are the editions recovered, the dates if known, and the feature story of those editions.